Bridal Hair and Makeup Planner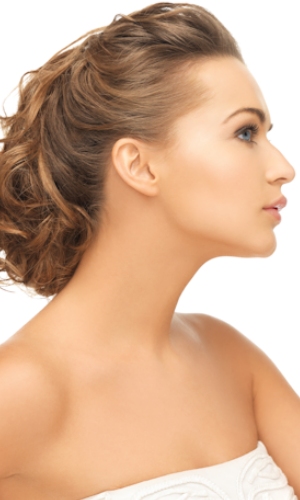 6 MONTHS IN ADVANCE
Pre-book your appointment for hair color or highlights.
Pre-book all wedding day appointments-this will include hair and makeup appointments for the bride, bridesmaids and mothers of the bride and groom.
3 MONTHS IN ADVANCE
Pre-book your appointment for hair color or highlights.
Pre-book your trial run appointment. Try to schedule trial run in the morning or early afternoon so you can really see how your hair and makeup hold up for an entire day.
Facials and microdermabrasions are recommended 2-3 weeks prior to the wedding.
4-6 WEEKS IN ADVANCE
Obtain a headcount of all wedding party members, family or guests who will be receiving bridal hair style or makeup services at The Touch Above Hair Design on your wedding day. Finalize appointments to ensure that we have reserved sufficient time for each guest.
2-4 WEEKS IN ADVANCE
Visit our salon for a hair and makeup trial run (previously scheduled), to make sure your stylist knows what you want for your wedding day. Bring your veil/head piece and any hair accessories to trial run.
Have hair trimmed and colored two weeks in advance.
Groom – call to make appointment for your haircut. We like to schedule your haircut for the week before the wedding. This includes a neck touch up the day before or of the wedding.
1 WEEK IN ADVANCE
Grooms haircut
Airbrush tan 2-3 days before wedding
Schedule your last facial. Don't forget to invite the groom for a relaxing facial as well.
THE DAY BEFORE THE WEDDING
Rehearsal Dinner: Casual hairstyle for a fun time
Get your makeup done professionally so it will last all night.
YOUR WEDDING DAY
You will need one hour for your hair and 1/2 hour for your makeup.
Wedding party must come with dry hair to appointments.
Ask for a paraffin hand wax to help you relax during your hair and makeup appointments. This will help deeply moisturize your hands to keep them smooth all day long.
A deposit will be required for all wedding parties. Three week cancellation required for any/all appointments or your deposit may not be refunded.